Overview
Arcadia Match G® Grating panels is a swaged louvre and grating system manufactured from extruded aluminium and commonly used for shading and screening purposes. Match® G range includes a diverse range of blade sizes which can be selected depending on you span, shading or screening requirements. Grating panels are premade for installation onsite in panels and can be connected to structural steel, concrete or general structure in a vertical or horizontal orientation.


















Features
Making Art with Match®
Match® grating systems are commonly used as awnings or shading devices, however with Arcadia's ability to customise, designers and architects can incorporate features through customised blade profiles being incorporated. This can be incorporated as artwork or imagery to enhance public appeal for your project and façade, and added feature can be achieved through using customised blade colours. Based on the orientation of the system it is able to vary and change the amount of natural lighting inlet and privacy and screening
Factors to consider
There are a couple of considerations you will need to keep in mind, when integrating the Match® Grating system into your project, these include location and terrain category, height of panel from grown level in meters, anticipated use, building façade and position of the Match® Grating system, fixing system and integration with suitable soffit.
Screening and Free Area
The Arcadia Match® G & Match® S are often a great solution for screening, privacy, and security. These swaged aluminium louvre systems have high Free Area and airflow performance enabling excellent airflow in applications connected to mechanical plant or areas requiring natural ventilation. Carparks storage areas and bin stores often need a screening and security solution - Match® Grating Louvres are a great modular solution which is cost effective and efficient.
Applications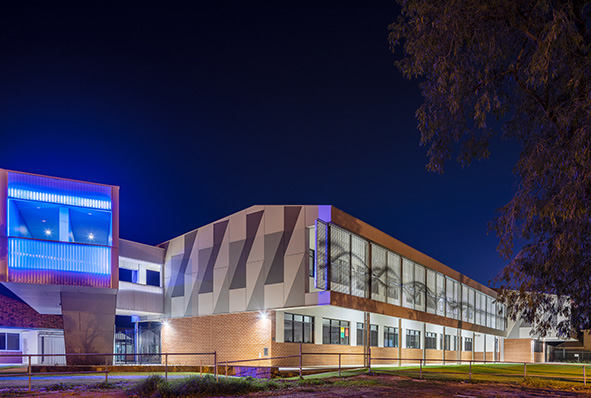 Contact our sales team for assistance on your project
CONTACT US