Carpark Perforated Facades
Overview
The Arcadia Muse® Perforated Facade System is ideal for integrating with a car parking application, and is the only system of its kind on the market that is capable of integration
with a crash rail system. The unique advantage is the reduced penetration into the slab system which is often a challenge for engineers and builders when designing car parks.
Carpark Perforated Facades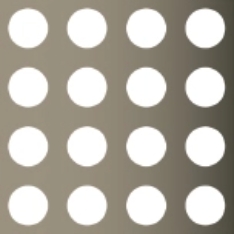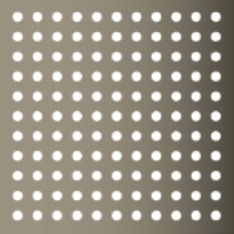 Hole size
32.0x 25.0 & 15.0
Hole size
32.0x 28.0 & 25.0
Profile Designs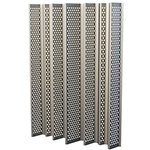 Muse® Wave
Muse® Scallop
Muse® Cassette
Muse® Ribbed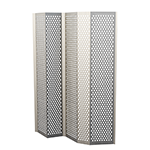 Muse® Ribbed 2
Muse® V Casette
Muse® Large Scallop
Muse® Stepped Cassette

Muse® Wave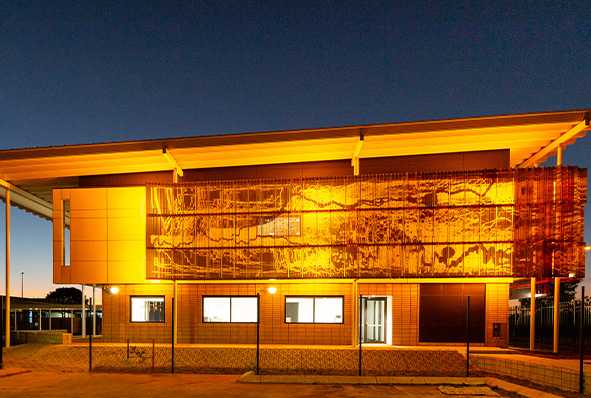 Muse® Scallop

Muse® Cassette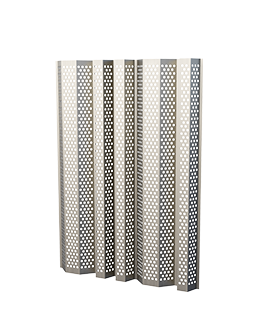 Muse® Ribbed
Muse® Ribbed 2
Muse® V Casette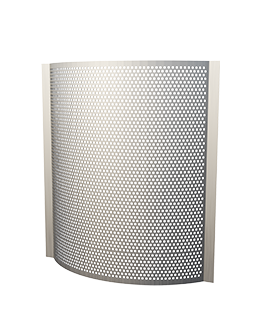 Muse® Large Scallop

Muse® Stepped Cassette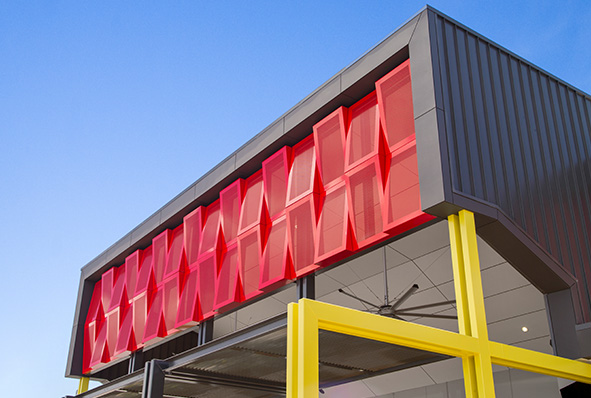 Features
Designing a Carpark Facade
A carpark facade must serve more than just a pretty face, it must also keep out elements from the carpark, whilst providing safety, natural ventilation and shielding surrounding structures from light and noise pollution. These factors must be considered in the early stages of the design phase to ensure seamless delivery to exceed expectations of design and meet budget requirements.
READ MORE
Lightspill & Screening Solution
A common challenge on carparks and buildings facades is managing light-spill and creating visual screening from the exterior. Often there is a requirement to achieve Ventilation at the same time. Arcadia Muse 3D Perforated Facades are a unique solution to this challenge. The Muse 3D range has a diverse array of patterns to choose from and a diverse range of perforated angles to meet building façade design challenges.
Bringing Facades to Life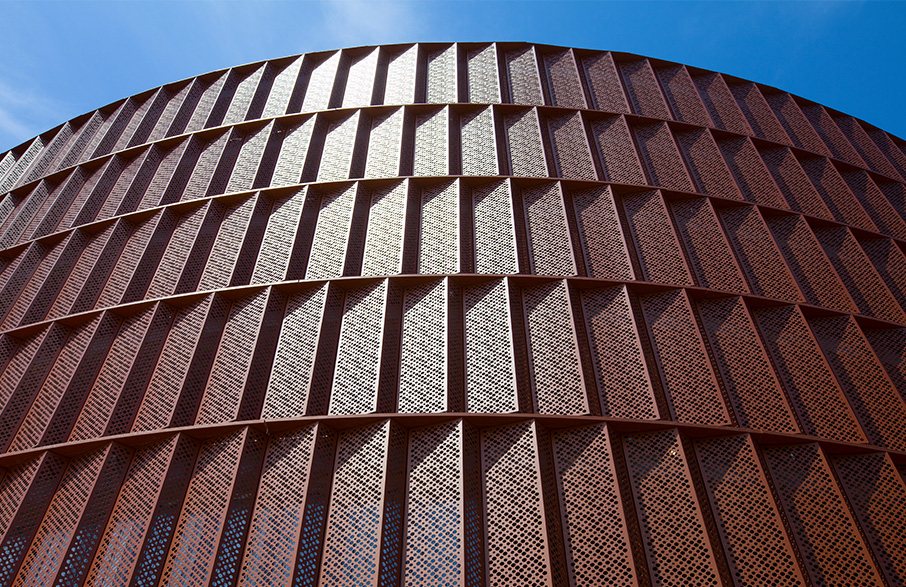 With Arcadias leading edge technology, we can bring your Façade to Life through Perforated Imagery. Our technology allows us to transfer your Artwork, Branding, Signage, or Project Mural within the Muse Perforated Façade. In addition, our range of Profiles mixed with Imagery, allows us to bring movement into the Façade with the additional option of Varying colour patterns, as well as the additional feature to incorporate backlighting within our Proprietary LED Façade system. Speak to our Design Studio team to Bring your façade to Life!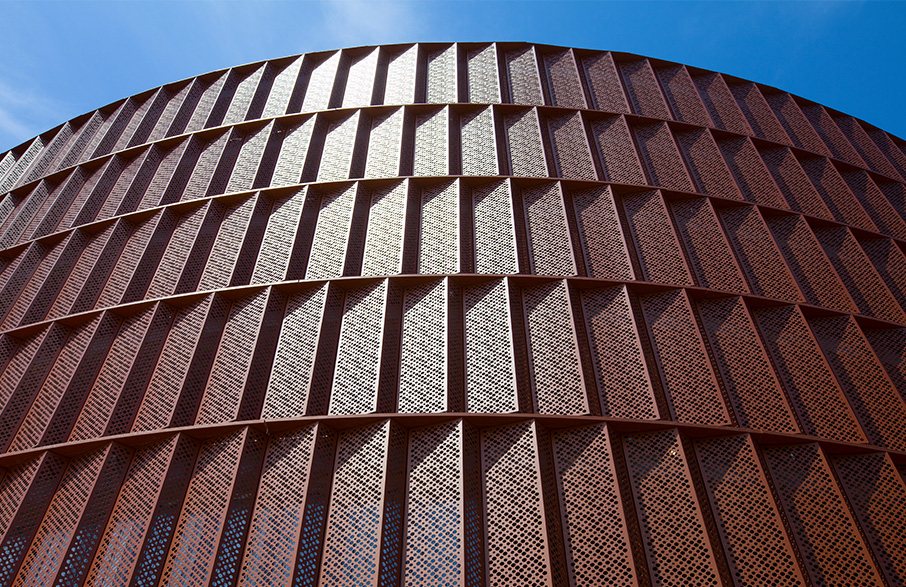 Tailored for your project
Our design studio will walk you through the design process enabling your project Imagery to be tailored and customised specifically for your project. Engagement with Artists, Architects, Property Owners and Tenants can make for a stunning Façade piece that increases building value and returns for years to come. The ability to tailor imagery, resolution and Colour combinations means your building will always be Unique using Arcadias Muse Image Picture Perforation solutions.
Adding Colour to Perforation
Designers have the ability to select from an endless collection of colours and finishes to perfectly complement creative architectural designs - from powder coat, anodise colours and finishes, the possibilities are limitless. Our broad colour collection is Australian Standard Compliant, sustainable, durable, and are guaranteed with a long-term warranty.
Applications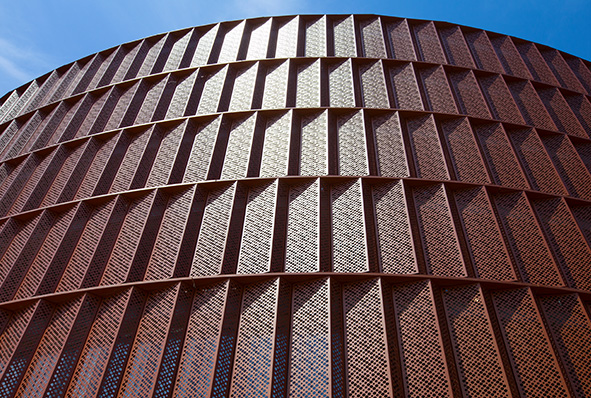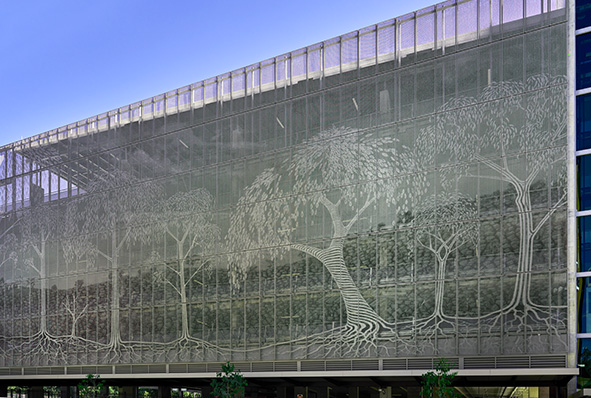 Contact our sales team for assistance on your project
CONTACT US