Overview
Ritz® Operable Roof system is the modern day outdoor operable roof creating usable outdoor spaces. This product protects occupants from the sun, wind and rain when required, and also allows users to harness the sun and light. This system features adjustable blades with inbuilt drainage, advanced control functionality and high-tech environmental sensors to intelligently adjust accordingly to the changing weather-conditions.
Rotateable 3D Model
Features
Opening up outdoor areas
The Ritz Operable Roof Louvre is the market leader in toughness and elegance making it the choice for designers and architects looking to make outdoor spaces useable. Often areas become unusable in the extreme heat or the winter months due to the natural elements of sun and rain, however Arcadia's Ritz Operable roof has enabled property developers and architects to turn blank spaces into Lively areas which benefit from the beauty of the outdoors - creating more space to gather, relax and entertain. With excellent weathering properties and a fully rotatable blade profile, the Ritz Operable Roof Louvre has become the market leader.
Controlling light weather and wind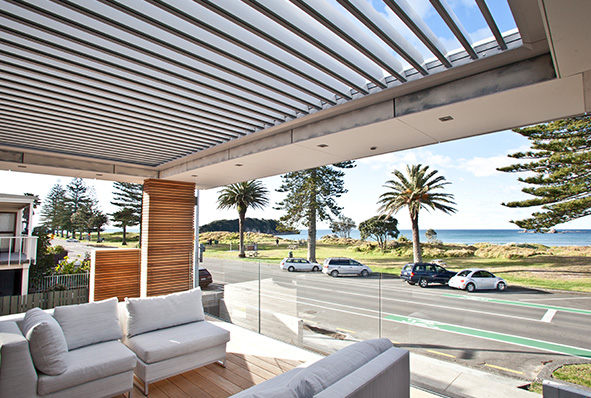 The Ritz® Operating Roof provides a modern and stylish addition to a balcony or other outdoor area, particularly spaces for entertainment. With adjustable blades the Ritz® Operating Roof System provides true versatility enabling control of light, temperature, ventilation and rain. The Ritz® Operating Roof System is remote controlled and can be linked to environmental sensors to automatically operate the blades to suit changing conditions. During the heat of summer direct sunlight can be blocked whilst maintaining ventilation and airflow creating a breathable roof to release hot air build up. Throughout the cooler months during winter the blades can be angled to permit additional heat warming into a building or alternatively sealed shut to withstand rainfall which is drained into gutters.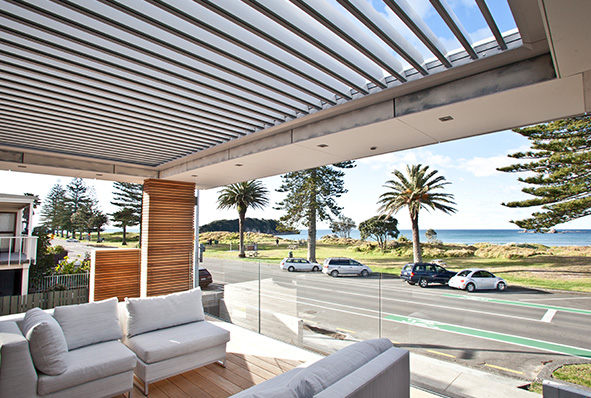 Applications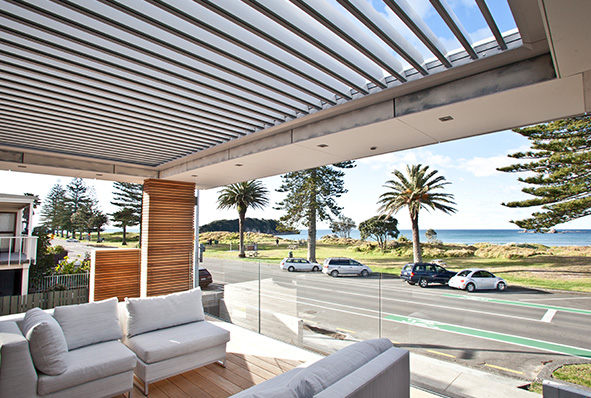 Contact our sales team for assistance on your project
CONTACT US