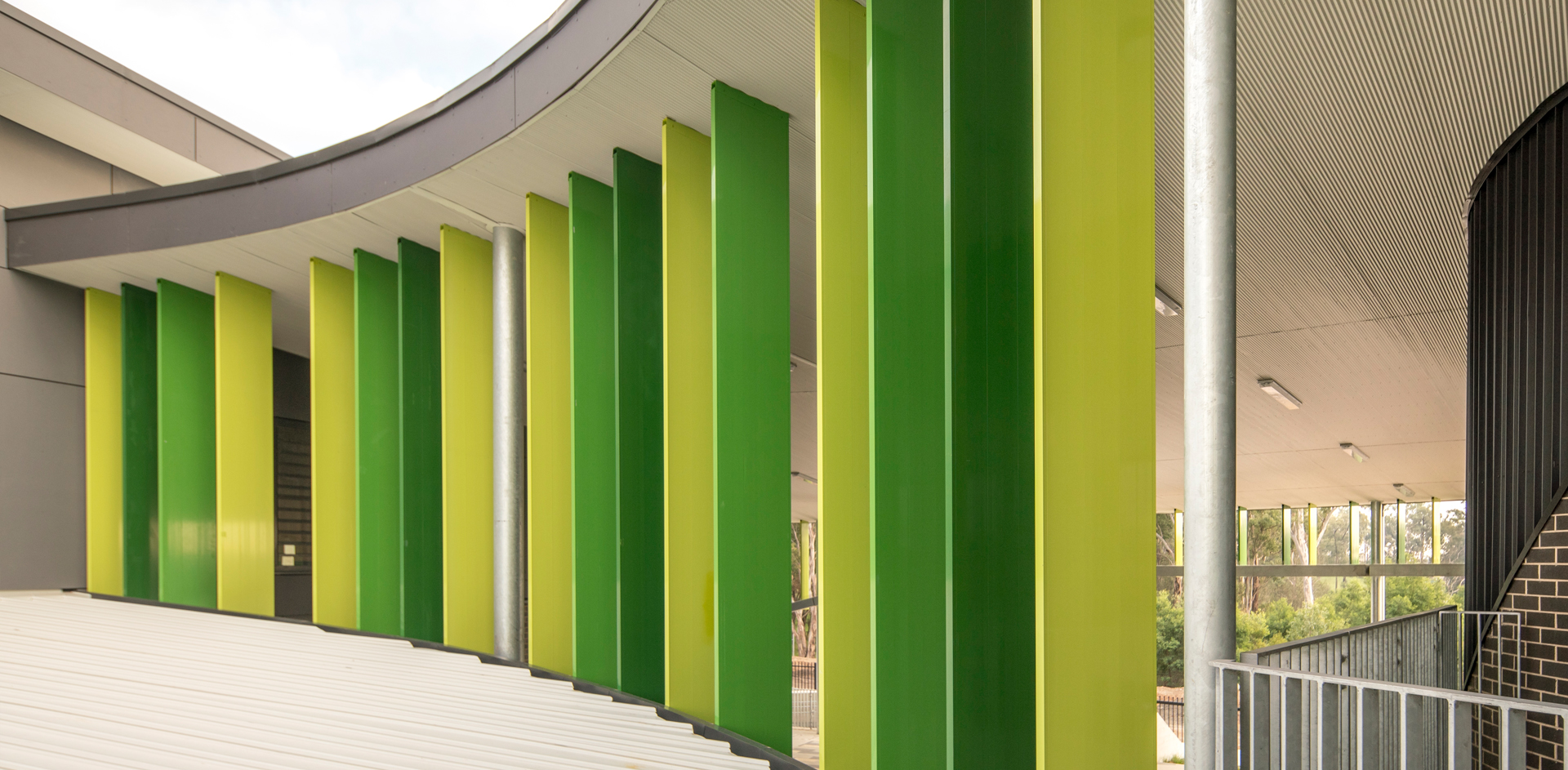 Overview
Zest® Box Blade is an excellent choice for building facades, delivering a decorative and effective sun shading solution. This modular system covers Arcadia's range of standard Box Profiles and is manufactured from extruded aluminium. Secret fix cleats, bracket connections, end plates, or basic external cleat connections can all be used to connect the blades profiles to building facades. This range is most commonly used for larger facades requiring greater spans and required to withstand larger wind loadings Fixed blades can be installed horizontally, vertically, or at any angle or pitch desired.
Span Clarification
Spans provided are based on generic wind pressure of 1 KPa. Please contact our team if you require project specific wind pressures or terrain categories.
Spans provided are an indicative guide and are subject to the building location and applied wind speeds
Spans provided are based on average end fixity value and subject to final connection detail
Where products are also acting as a balustrade, span capacity will be reduced.
Spans are provided where the product is used standalone, where additional products are connected, span capacity may be reduced.
For detailed span information, contact Arcadia 1300 458 458 or email sales@arcadia.com.au
Features
Mix and Match Blades
Any of the Zest® Box series profiles can be combined to create various textures, from fine and clean to bold and distinct. This range of profiles helps break up large facades with subtle protrusions that create texture through shadow, depth, colour and tone and can even be designed to create artwork imagery.
Enhancing a Building's Facade
Enhance a building's visual impact by integrating Arcadia' Zest® façade sunblade systems. Our sunblade systems not only enhances a building's appearance but also enhances its performance with solar shading functionality and improves energy efficiency. This system is designed to provide optimal reduction of solar heat gain without compromising ambient light levels in the building.
Learn more
Product Benefits
Arcadia's Zest®Box have multiple benefits, these include: light weight, non-combustible, termite resistant, low maintenance, 100% Australian made, limitless profiles, vast range of Colours available and include Product warranty. And can also incorporate integrated LED lighting strips for a façade feature
Lighting Up Your Facade
Arcadia's Zest® box range can incorporate integrated LED lighting adding feature your building facade. Incorporation of this enables designers to incorporate endless colour range at night to showcase your corporate colours or celebrate any special occasion.
Sustainable Building Designs
A higher green star ratings provide a high class building with better returnable for a building owners and developers. Majority of tenants want to lease a building which is sustainably designed which results in greater yields for building owners. Arcadia Zest® Sunblades make a great contribution to achieving sustainability, which often includes, an operable system to allow inlet light for heating and block unwanted heat loads at peak periods during harsh weather climates
Promote Efficiency
With the operable control an adjustment can, be made to synchronise these systems to suit the effect building environment. The Zest® Sunblades can be operated manually, by push button, remote control or using a Solar IQ tracking unit. The Solar IQ tracks the orbit of the sun and is compatible with the building Management System (BMS) allowing the blades to adjust to suit the sun angle throughout the seasons.
Add a splash of colour
Designers have the ability to select from an endless collection of colours and finishes to perfectly complement creative architectural designs - from Granum® timber-look powder coat, anodise colours and finishes, the possibilities are limitless. Our broad colour collection is Australian Standard Compliant, sustainable, durable, and are guaranteed with a long-term warranty.
Applications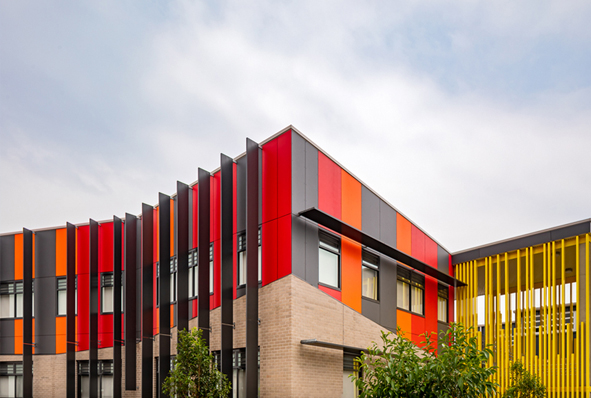 Contact our sales team for assistance on your project
CONTACT US