Overview
Arcadia's Zest® Custom range of unique profile Façade battens and blades, provide a one-of-a-kind appearance manufactured from extruded aluminium, with excellent spanning capacity. These custom blades can be used as individual blade profiles, modularised into a louvre panel and can be used in both vertical and horizontal applications. These blades are durable and lightweight, provide solar shading capabilities - providing for a perfect solution for bespoke facade designs.
Applications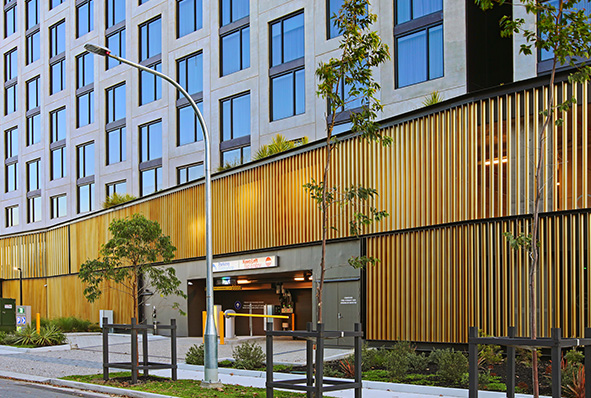 Applications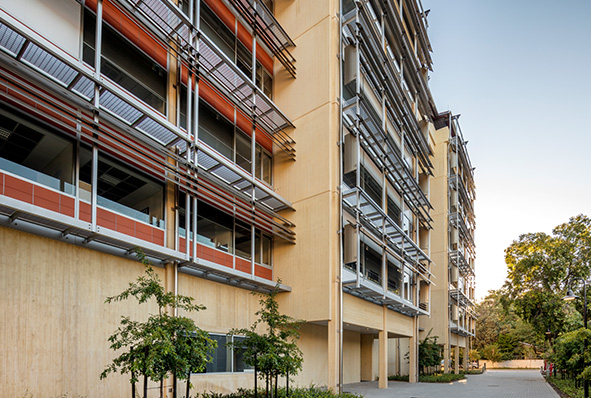 Applications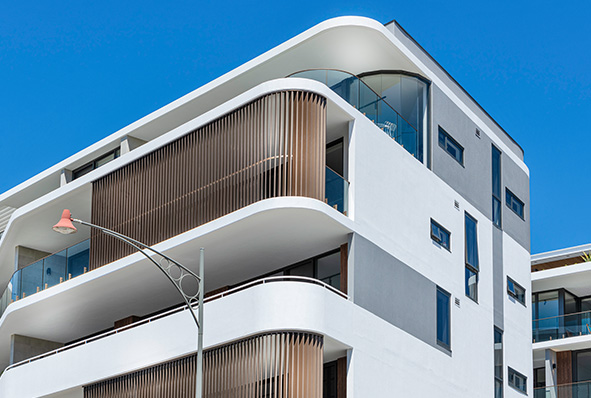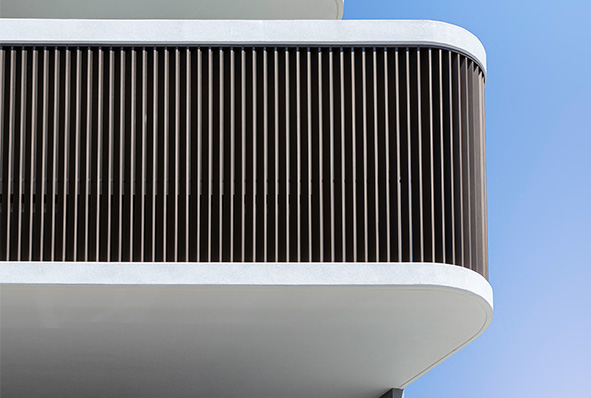 Applications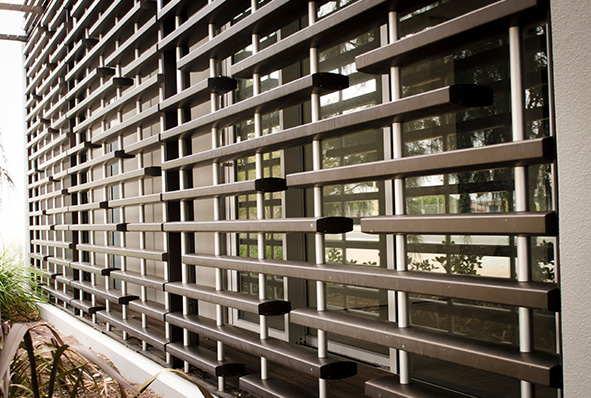 Features
Create Bespoke Features
A bespoke Facade design is an increasingly common way for designers to make modern buildings stand apart and make their stamp in the built environment. At Arcadia we partner with Architects and Engineers in early stages using our Connect Collaborate Construct process to support this journey in bringing your Vision to Reality. Connect with our combined 200 + years of combined experience to bring "Bespoke" to life on your next project.
Product Benefits
Arcadia's Zest® Custom have multiple benefits, including large spans, lightweight, noncombustible, low maintenance, limitless profiles, vast range of Colours available, 100% Australian made and include Product warranty.
Add a splash of colour
Designers have the ability to select from an endless collection of colours and finishes to perfectly complement creative architectural designs - from Bright Powdercoat's to shiny metallic anodise finishes. Our broad colour collection is Australian Standard Compliant, sustainable, durable, and are guaranteed with a long-term warranty.
Contact our sales team for assistance on your project
CONTACT US