Overview
Illuminate your façade to create a building envelope that is adaptable in colour, distinctive and memorable, with Arcadia's state-of-the-art system LED Facade Batten system. Our unique Zest® Lightshelf Batten system enables lighting to be integrated within the blade profile at front, side and rear, empowering lighting design to be taken to the next level
Span Clarification
Spans provided are based on generic wind pressure of 1 KPa. Please contact our team if you require project specific wind pressures or terrain categories
Spans provided are an indicative guide and are subject to the building location and applied wind speeds
Spans provided are based on average end fixity value and subject to final connection detail
Where products are also acting as a balustrade, span capacity will be reduced.
Spans are provided where the product is used standalone, where additional products are connected, span capacity may be reduced.
For detailed span information, contact Arcadia 1300 458 458 or email sales@arcadia.com.au
Features
Lighting up your façade
Arcadia's Zest® Lightshelf range can incorporate integrated LED lighting adding feature to your building facade. Incorporation of this enables designers to incorporate endless colour range at night to showcase your corporate colours or celebrate any special occasion. Lighting can be designed to provide face lighting, back lighting, or side lighting to create different effects within your Façade design
Benefits of integrating LED Lighting
LED lighting built into a façade requires relatively little energy to generate the required luminance levels making it an effective and energy-efficient solution. Architectural lighting solutions place emphasis on the architecture, materials and the lighting effect sought after by the architect and building owner.
Learn more
Mix and Match Blades
The Zest® Lightshelf range includes a range of differing blade depths and widths enabling designers to create feature within your Façade. This variation and range of profiles helps break up large facades with subtle protrusions that create texture through shadow, depth, colour and tone.
Enhancing a buildings Performance and Sustainability
Enhance a building's visual impact by integrating Arcadia' Zest® Lightshelf sunblade systems. Our Zest® sunblade systems not only enhances a building's appearance but also enhances its performance with solar shading functionality and improves energy efficiency. This system is designed to provide optimal reduction of solar heat gain without compromising ambient light levels in the building.
Product Benefits
Arcadia's Zest® Lightshelf have multiple benefits, including large spans, lightweight, noncombustible, low maintenance, limitless profiles, vast range of Colours available, 100% Australian made and include Product warranty.
Applications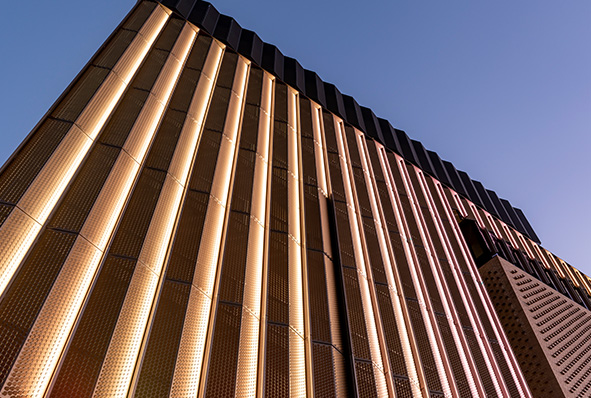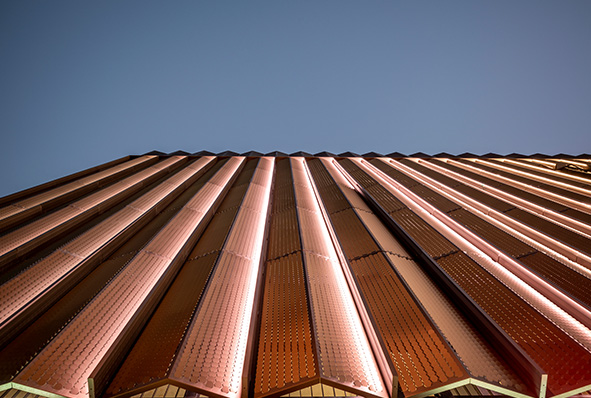 Contact our sales team for assistance on your project
CONTACT US